Project Details
Client: Simply Women
Date: March 2022
Skills: Website Design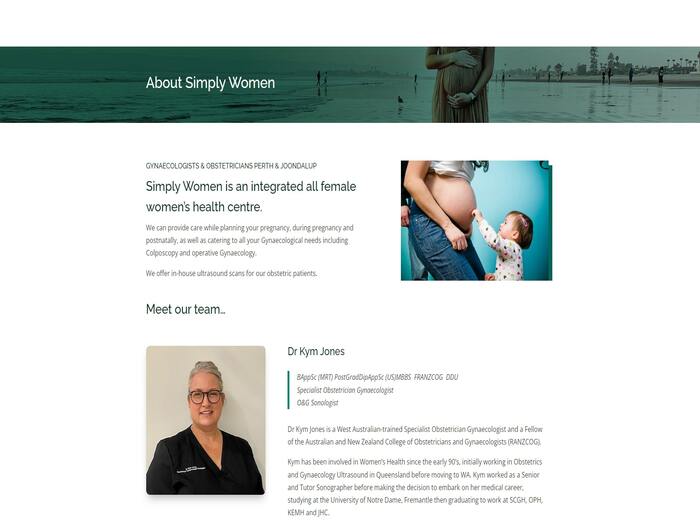 Project Description
Simply Women is a boutique women's health clinic run by Dr Kym Jones, specialising in obstetric, gynaecological, and early pregnancy care, and based in Perth's northern suburbs.
As a new business start-up, Kym needed to showcase all the services offered by her team with a simple, easy-to-navigate website that was not overcrowded with too much information; no losing yourself scrolling to find what you're looking for!
The website includes a comprehensive resources section, with useful links and educational resources for expectant mums. It also includes online booking functionality with a form embedded from HealthEngine.
We created the website to reflect Kym's down-to-earth approach to her practice, and with the beautiful colour palette of her branding, the website has a lovely calming effect when you visit – one of our personal favourites!
Ready to get started?
Awesome! Just tell me a little bit about you by sending through my Website Enquiry form, then we'll get the ball rolling with a free initial discovery call to make sure we're a good fit for each other.