At Simply Savvy Web, we're all about supporting solo entrepreneurs and micro service-based businesses to get online and get found
It can be tricky for small business owners to navigate the web these days, especially if you think of yourself as not particularly "tech-savvy". As a digital solutions advisor I've seen many clients who've run into issues with their domain or website, often because they'd been left confused with the minefield of options and conflicting advice out there.
That's where Simply Savvy comes in! We're here not only to help you create a beautiful, user-friendly website that connects you with your audience, we're also here to guide you through the maze of the online world so you can gain confidence and avoid those pitfalls.
Why "Simply Savvy"?
Where did the name Simply Savvy come from, you may ask?
Well… Back in 2015, with no real plan and not a lot of business sense, I resigned from my stable local government job to jump into my own business. I began offering IT solutions and support as that's what I'd been doing for the past almost 20 years. My intention was to use that experience to help small businesses who struggled with technology to "get tech-savvy, simply"!
Over the next few months I realised there was something still missing, and my more creative side was itching to get out. I'd been involved in website projects in my corporate career and always enjoyed it, so I started exploring WordPress and bam! I was hooked. It was my happy space, the perfect fusion of tech and design, and Simply Savvy Web was born.
While there are lots of website platforms around I choose to specialise in WordPress, and in particular Divi – one of the most popular WordPress premium themes – for my website creations. This is because I believe I can provide more value by focussing on building my skills as an expert in one platform.
How can you work with Simply Savvy?
You're in the right place if you're tired of struggling to be seen and found online.
You know you need a website that's easy to navigate, reflects your brand and personality perfectly, and shows up in search results. You also want to do it without breaking the bank.
Website design and support
I find most micro business owners fall into one of two camps.
One…
They're busy busy busy and are ready to level up and delegate certain areas of their business so they can focus on their own core sweet spot. They need someone to create a website that ticks all the boxes and continue to keep that website in ship shape and working hard for their business.
Website training and coaching
Are you a DIYer?
Awesome! I LOVE to support website DIYers on their journey, with tailored training and coaching as well as online courses and programs. You don't have to go it alone!
Simply Savvy offers Training and Consulting as well as options for website DIYers…
Website Starter Kit – includes a customisable template so you're not starting from scratch, plus step-by-step tutorials and your first 6 months' website hosting.
Website Success Blueprint – plan your success strategy, and learn how to create a delightful design with content that converts.
Where It All Began…
I'll let you into a secret; my career in IT almost didn't happen – but it was kick-started by a chance raffle win in 1989!
It may sound surprising, but back then I lacked belief that I could learn about computing. You see, after dropping out of school at the age of 14 I was convinced I would never get into uni to study. Little did I know that winning a computer would be the catalyst that changed all this!
Before that raffle win I was a beauty therapist and had my first foray into entrepreneurship with my own salon in the Pilbara where I lived for a time in my 20s (and where I met and married my hubby and we had our first bub).
From beauty to IT may seem an unlikely leap, but I'd always harboured a fascination for computers and that raffle win changed everything. As the excited owner of a shiny new computer, I enrolled at the local TAFE to learn how to use it (after inadvertently wiping the hard drive almost as soon as I got it home!). My tutor could see the TAFE course just lit my fire and encouraged me to apply to study at Murdoch University. Twelve years and two kids later I graduated with my Computer Science degree and officially entered the world of IT.
Redefining retirement
Leading up to the 'big five-oh', I was working in IT in local government. It was ok, and the people were nice, but it was a case of "do I really want to be stuck here counting down the days to retirement for the next 15-20 years, waiting for that magical day in the distant future when I could finally start doing all the things I'd been wanting and yearning to do?" F#@k no!
I felt like I was stagnating; there had to be something more.
So I decided to "redefine retirement" by creating a biz for myself that I could enjoy and continue to do for as long as I wanted – something that I was not just waiting to retire from, but would also allow me the freedom to follow my passion to travel the world; that's what really lights the fire in my belly!
I believe…
The world of work has changed; the traditional notion of 'retirement' is becoming outdated and entrepreneurship is now more accessible to all, thanks to the internet. Living longer is the norm, which means we have the power to build a business and lifestyle that works for us now and into the future.
I believe that technology and the internet is the enabler for these new opportunities, and it's my passion to help you navigate the online world so that you can feel confident and capable in making positive change for yourself and others.
Don't just take my word for it…
I recently booked Gaye to spend a whole day working on my website. Wow, so worth it! As a busy business owner, I find I'm always putting website tasks to the bottom of my list. 
I wouldn't hesitate to book this service again. It saved me hours of time and Gaye is one of the few people I trust to work on my website. Plus she is lovely to deal with.  Highly recommend.
Charley Hickey, Charleyoga
My website audit with Gaye was so worthwhile! In one session Gaye was able to improve my website speed by tweaking little things in the back-end that I had no idea needed tweaking!
Plus she helped me with some easy changes I can make moving forward to maintain the download speed of my site AND increase my SEO ranking.
Gaye is patient and explains things at a level needed for the tech challenged!
Nic Bathurst, Naturally Nic
Gaye has been in touch and helped us every step of the way with our new website.  I would not hesitate to recommend her as she has produced something our company at Feel Good Fitness WA are very proud of!
Thanks Gaye for all your hard work to get it to where it is, been a pleasure working with you.
Steve Thompson, Feel Good Fitness WA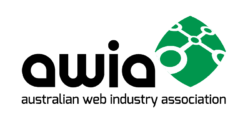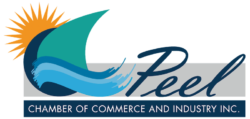 Locally focussed
I love sponsoring local organisations that work to assist the community in various ways
Startup Huddle Mandurah
As a program of the Global Entrepreneurship Network (GEN), Startup Huddle exists to educate, engage, and connect entrepreneurs in our local community, where entrepreneurs can discover solutions to the challenges they face through purposeful engagement.
Simply Savvy Web proudly sponsors Startup Huddle Mandurah with a website and ongoing hosting and support.
WA Mums Cottage, Mandurah
WA Mums Cottage, supported by a wonderful Op Shop & Cafe, provides a beautiful space for mothers and children to be empowered in a kind, caring and supportive place where they can relax and be themselves, have a cuppa with a friend and mentor, learn a new skill, get help and find out what's available in the community.
Simply Savvy Web proudly sponsors WA Mums Cottage with website hosting and support. 
OTRA Tours
On The Road Again Tours is a motoring event for 4WD, SUV or any car that has the required modifications and safety equipment to raise much-needed funds for the Royal Flying Doctor Service WA Operations. Since its inception in 2010, OTRA Tours have raised nearly $540,000 for the RFDS.
Simply Savvy Web proudly sponsors OTRA Tours with website hosting and support. ​​
Some Fun Facts about me…
My all-time favourite character in a movie…
Baby Groot from Guardians of the Galaxy Vol II, he is the cutest character I've ever seen 😍 Second favourite is Deadpool (I'll watch anything with Ryan Reynolds TBH)
What I wanted to be when I was a kid…
When I was a kid, I remember I would often pretend to be a teacher, lining up all my little soft toys and pretending they were my students. Another thing I was really keen on as a kid was design – I remember wanting to redecorate my bedroom, and planning it out to the tiniest detail, even to the pattern on my bedspread. I've always loved designing things like that.
Alternative career choice…
Sometimes when I'm feeling fed up and think I'd like to throw it all in and do something completely different, the thing that always pops into my head is learning to do flower arranging. Hmm, not sure where that's come from 🤔
Something I'd like to learn…
Recently, I've been watching these videos that pop up on Facebook of people painting flowers, from a page called Paintify. I've never been really interested in learning to paint in the past, but now I'd really love to learn to paint flowers.
Nerd alert…
I'm such a typography nerd! Even when I was a kid I was always writing and drawing fancy lettering, and I also took up calligraphy which is now one of those "when I get time to actually have a hobby" things I would love to get back into. One of my favourite aspects of web design is selecting fonts – they all have their own different personalities so it's really interesting. And a little game I play when I'm out and about is to guess the fonts used on logos and signs!
Favourite quote…
"You know all those things you always wanted to do? You should go do them"
My biggest passion is travel. When I think about all the places I've been and all the places I want to go, it lights a fire in my belly. I love exploring and learning about different cultures and history. Top of my bucket list is to do a part of the Camino in Spain – but first, a trip to New Zealand next year that we were supposed to do back in 2020!
Why I love my business…
There's lots of things to love about my small business. I love how it gives me the freedom to choose the hours that I want to work, plus location independence so that I can choose to spend time with family who live in a different state while also being able to continue to work. I love being able to help other small businesses, in particular solo and micro business women who often struggle with the technology involved in getting their business online. I really love to help them bring their vision of their business to their website, either by building it for them or helping them learn to build it themselves. And I really love seeing them increase their confidence in managing their website and their excitement in sharing their little piece of the internet with the world.
Ready to get started?
Great! Just send through my Website Enquiry form to get the ball rolling, then we'll tee up a free initial discovery call to make sure we're a good fit for each other.