Project Details
Client: Peel Psychology Services
Date: December 2020
Skills: Website Design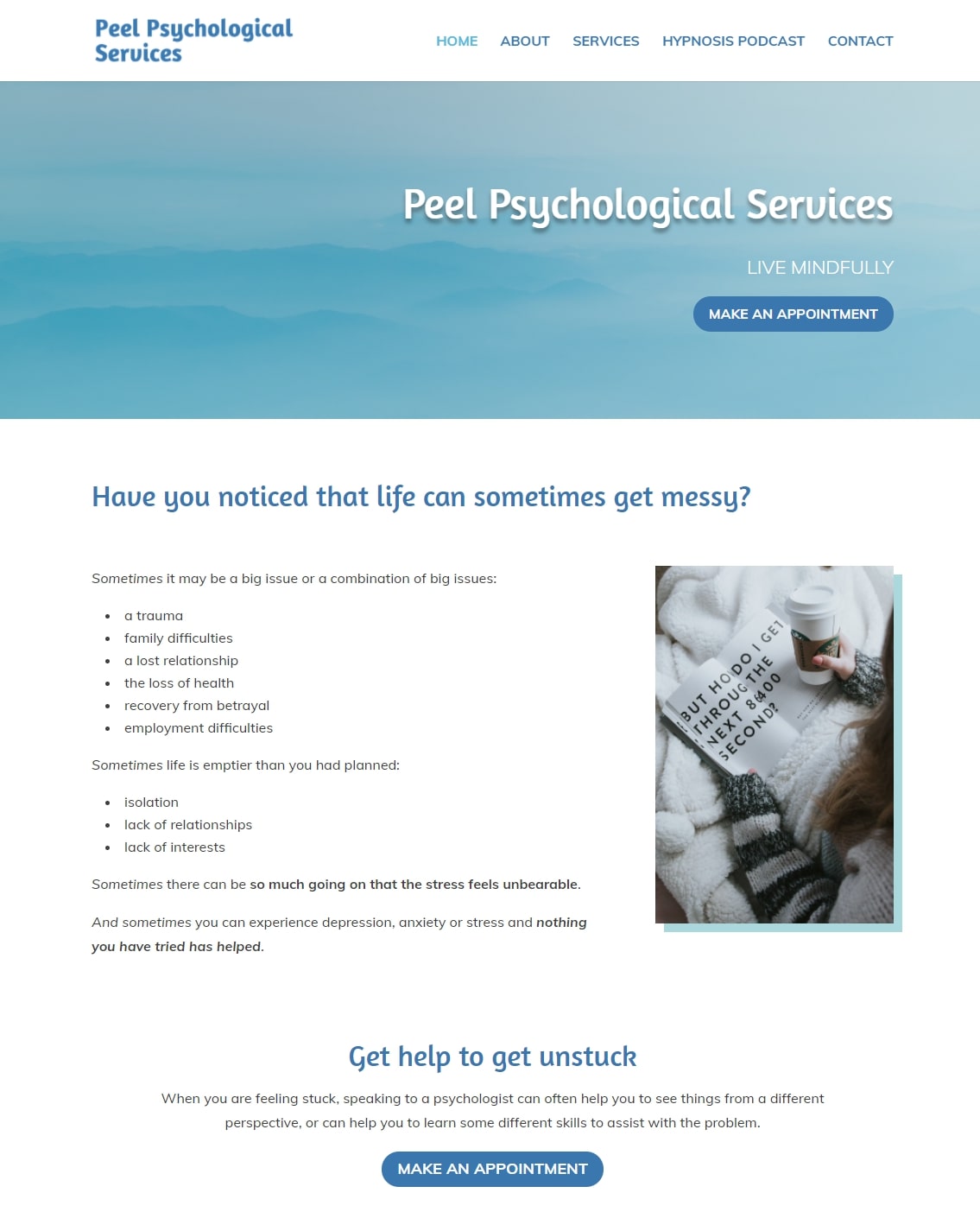 Project Description
From technophobe to happy website owner!
Peta has been providing psychological counselling for youth, adults and seniors since establishing Peel Psychological Services in Mandurah, WA in 1994. Along with providing services to help with a range of issues such as trauma, depression, anxiety, and relationship difficulties, Peta also has a hypnosis podcast which you can access via her website.
Our goal was to create a safe, secure and calming experience for clients whilst increasing the overall online presence for the practice.
"Even though my website has only been up and running for 3 weeks, I have already had an increase in enquiries and bookings.
I am a complete technophobe and I was really worried about the whole process. However, Gaye made the journey easy from start to finish. I was not at all clear about what I wanted – I just had a general idea about the type of look I was going for. In the end, I had two zoom sessions with her and Gaye came up with a website that I am really proud of. Thank you so much Gaye." ~ Peta Philp
It's been a pleasure working with Peta to bring her vision for her new website to life.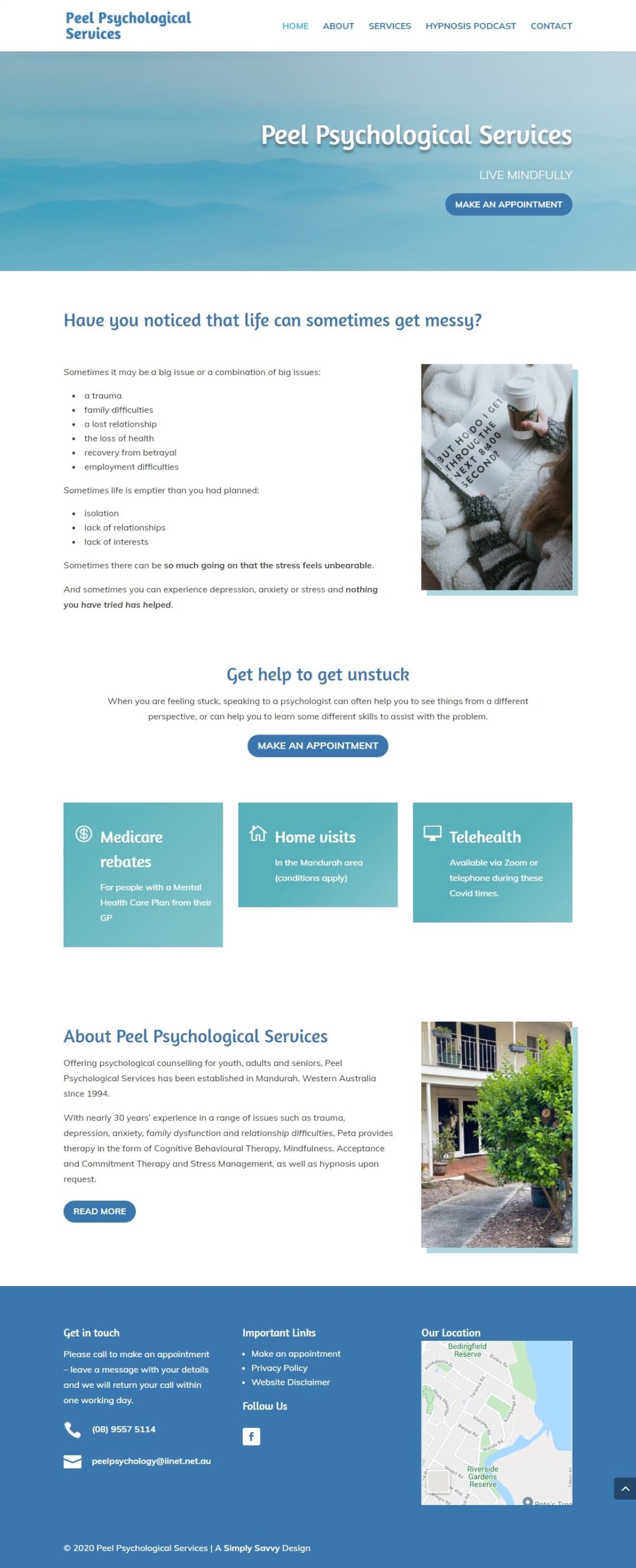 Ready to start creating your unique online home?